Dress defines the personality. The first visual impression is mostly the last and final one. The headgear, often as the cap or hat has the final say. It speaks of the sophisticasy and the brought up of the wearer.  The curved, pinched brim has been the most recognizable trait of the Western hats since the days of the American civil war. The basic design has not undergone any major change ever since. These hats, iconic as these are,  considered the most essential part of the western wear, without which no outfit can be considered complete. It transcends time and space.
These have survived up to this day with all their magic and elegance, even finding mention in the folklore, films and music. The typical westerner image has always been one of a sturdy middle-aged man having a straw hat on his head, smoking a cigar while riding a horse in the countryside with mountains in the background. It has come down to us through the ages; hence indelibly imprinted on to our minds & psyche.
The post- Vietnam generation of the 70s in particular, has a fascination for these fancy hats.
Last couple of years have seen the emergence of a new class of hats, often characterized by their exotic colours, innovative designs and most competitive prices. A name which stands out as a household one is the unforgettable Style Hats, appealing to young n old alike, offering endless variety and innovation without overburdening the budget. At Style Hats customer is the king, he or she can be amazed by the endless variety, epitomizing the latest trend and tastes. All too familiar, friendly and cooperative staff, there to help and guide you. Though the quality is second to none, prices are highly competitive and by and large, within reach of the common man.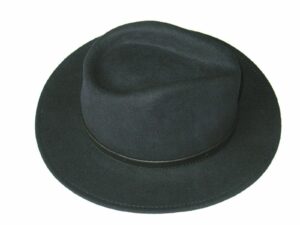 No matter whatever is the occasion, whether formal or informal, public or private, from marriages to outings in the countryside, these are your most reliable companions.
With a Style Hat over your head, you have a subtle but distinct advantage– you look cool and classy, much above the common run of mankind. By spending a couple of dimes, you become entitled to a great privilege- your entire personality stands transformed. The Style Hats is the game-changer; it will enable you to steal the limelight. From nobody you become somebody, having a distinct identity and personality rather difficult to ignore. You would definitely feel the difference yourself & relish the new look. Just try it once.